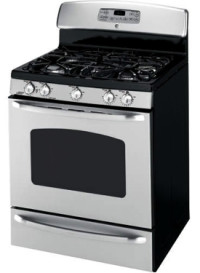 When your oven is giving you trouble, it can be difficult to eat healthy and enjoy hot, delicious meals with your loved ones. Rather than settling for microwave dinners or takeout night after night, take a minute now to reach Anthony's Appliance Repair by phone or e-mail. With more than 30 years of experience in stove and range repair, we can get your kitchen cooking again in no time. Our oven repair pros are at your service six days a week, and we're always happy to help homeowners in the Woodlands and beyond keep their cooking appliances in tip-top condition. Call us today to book your appointment for oven repair service!
At Anthony's Appliance Repair, our meticulous technicians approach your oven repair as they do all of the services we offer: by providing you with a complete, four-point inspection to diagnose and deal with the problem. In regard to your range and stove repair, that service includes:
Inspecting door seals
Checking and calibrating oven temperatures if applicable
Ensuring stove was installed properly
Instructing homeowners regarding proper maintenance
Whether your cooking appliance is gas or electric, ultra tech or basic grade, Anthony's Appliance Repair has the specialized training and experience to ensure a lasting fix. Our oven repair professionals are insured for your complete protection, and we're able to contend with virtually any type of problem affecting your stove, range, or cooktop, including:
Uneven heating
Excessive heating
Not turning on
Door defects
Issues with timers or dials
Burners not lighting
Heat outside the oven
And much more!
Oven and cooktop repair is more complicated than you might think, considering all of the gas lines, electrical components, and heating elements involved. It's best to avoid the possibility of burns, shocks, or even further destruction to your stove by leaving range repair to Anthony's Appliance Repair. In the end, having your oven repair done safely and correctly is what really counts, and we can make that happen in less time and for less money than you may realize.
Gourmet chef or not, having a working oven can seriously affect your waistline as well as your family dinnertime. So take the money you're spending on high-priced takeout and restaurants and put it toward professional oven repair. At Anthony's Appliance Repair, we're committed to offering some of the finest and fastest range and stove repair around. We even offer emergency services for your most urgent oven repair needs. Simply give us a call today or shoot us an e-mail.
Anthony's Appliance Repair is certified by both NARDA and AHAM, two of the home appliance industry's leading trade associations. We also provide 30-day warranties on labor and 90-day warranties on our genuine factory parts.