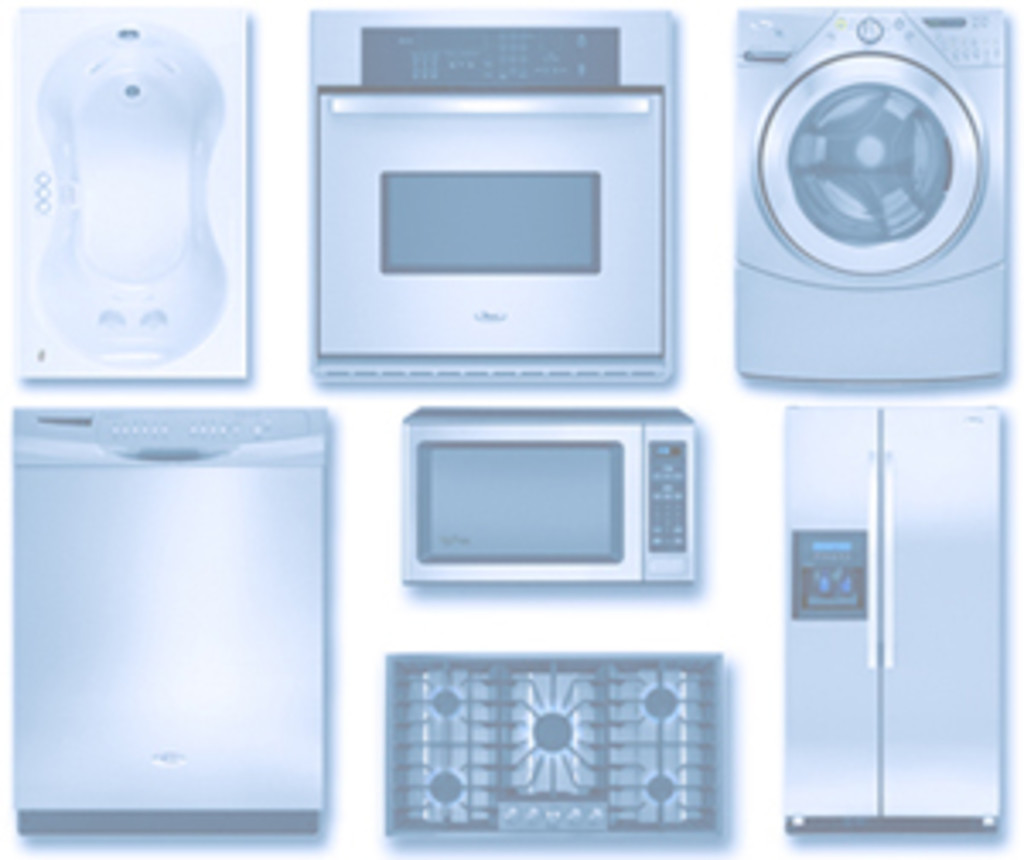 From the food we eat to the clothing we wear, just about every element of our daily lives is touched in some way or another by major appliances. When you're faced with an appliance that's malfunctioning or broken, it can throw your routine into a tailspin. But that doesn't have to be cause for alarm. Rather than running out and spending your hard-earned cash on a brand-new fridge or oven, head for the phone and call Anthony's Appliance Repair to get going on your appliance repair. Our certified technicians have more than three decades of direct, hands-on experience in appliance repairs, and we can help you restore the optimal condition of your existing household appliances.
By choosing appliance repair instead of appliance replacement, you can eliminate the expense and downtime of a brand-new, big-ticket purchase. That's especially true when you hire Anthony's Appliance Repair to take care of your appliance repairs. With our careful, four-point inspections on every customer call, plus our convenient, extensive service hours, your home appliance repair will be over before you know it and done right the first time. What's more, we're certified to perform appliance repairs on most of your major kitchen and laundry appliances, including:
Refrigerators
Built-in fridges
Ovens and ranges
Cooktops and hoods
Washing machines
Dryers
Dishwashers
Trash compactors
Garbage disposals 
Anthony's Appliance Repair has been open for business since 2009, but we've been working in the professional appliance repair industry for 30-some years. As a local, family-owned company, we've been fortunate to have the support of homeowners who fully appreciate a job well done. If you reside in the Woodlands area and you could use a break on expenses, opt for our affordable and efficient appliance repair instead of buying new when your fridge or stove isn't working right. You can count on us to have the precision skills and tools to work on most of your brands, and we're even here to help with appliance repairs on the latest, high-tech models. We specialize in everything from Maytag dryer repair to Whirlpool washing machine repair and beyond.
When you schedule home appliance repair with Anthony's Appliance Repair, you can expect high-caliber, cost-effective workmanship and a truly responsive turnaround time. For your convenience, our technicians always work hard to accomplish your appliance repairs as quickly as we can. Yet we never cut corners to get the job done faster: Our parts and labor warranties mean we perform every repair to your complete satisfaction using only genuine factory components. We also offer emergency services for those times when a major appliance repair simply can't wait. For more information about our hometown appliance repair company and how we can help you save, contact Anthony's Appliance Repair today! We're certified by two of the leading trade associations in the home appliance industry (NARDA and AHAM), and we're available by phone or e-mail. Call now for your appliance repair!
We do not service Bosch, Viking, or Sub-Zero appliances. We apologize for any inconvenience.